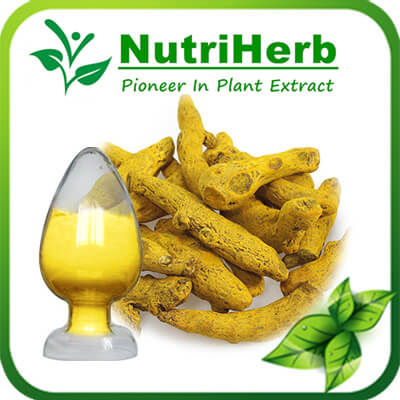 Curcumin
Turmeric (Curcuma longa) is a rhizomatous herbaceous perennial plant of the ginger family, Zingiberaceae,which reaches up to 1 m tall and native to India, South America, China and the East Indies. Highly branched, yellow to orange, cylindrical, aromatic rhizomes are found.
Features
CAS: 458-37-7
Appearance: saffron yellow powder,yellow powder
Test method:HPLC
Part Used:Root
Specification: 10% 20% 95% 98%
Product Name:Curcumin
Active Ingredient:Curcumin
Formula : C21H20O6
CAS: 458-37-7
Grade: pharm grade
Extraction Type: Solvent Extraction
Appearance: saffron yellow powder,yellow powder
Test method:HPLC
Part Used:Root
Free sample: Available
Shelf life: 2 years
Specification: 10% 20% 95% 98%
1.Mainly used as flavor additive to pigments and foods
2. It also has a good performances such as anticancer, anti,inflammatory  antioxidation, antimutagenics, Lipoidemia reducing and etc.
3.Now  it is used as a food coloring since it normally gives food (slightly yellow color) is used to protect food products from sunlight.
4. The curcumin/polysorbate solution or curcumin powder dissolved in alcohol is used for water-containing products. Over-coloring, such as in pickles, relishes, and mustard, is sometimes used to compensate for fading.
Curcumin has antioxidant, anti-inflammatory, antiviral and antifungal actions. Studies have shown that curcumin is not toxic to humans. Curcumin exerts anti-inflammatory activity by inhibition of different molecules that play an important role in inflammation.Turmeric is effective in reducing post-surgical inflammation. Turmeric helps to prevent atherosclerosis by reducing the formation of bloods clumps.
Item
Specification
Result
Test Method
Active Ingredeints
Assays
 NLT 95%
95.50%
HPLC
Physical Control
Appearance
Fine powder
Complies
Visual
Color
Yellow
Complies
Visual
Odor
Characteristic
Complies
Organoleptic
Sieve Analysis
100% pass 80 mesh
Complies
80 Mesh Screen
Loss on Drying
5% Max
3.49%
CPh
Ash
5% Max
2.16%
CPh
Solvent Used
Water & Ethanol
Complies
/
Part of Used
Rhizoma
Complies
/
Delivery:Sea/Air Shipping & International Express
Shipping Time: 2-3 working days after payment
Package: 1-5kg/Aluminum foil bag, size: 22cm (Width)*32cm (Length)
15-25kg/Drum, size: 38cm (Diameter)*50cm (Height)
Storage: Kept away from strong light and heat.
Shelf Life: 24 months