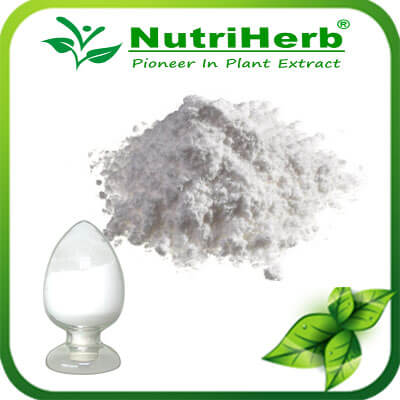 Glucosamine Sulfate 2KCL
Glucosamine Sulfate 2KCL is a dietary supplement which is made from shellfish or prepared in the laboratory. It comes in two forms, glucosamine sulphate and glucosamine hydrochloride.
Features
Product Name Glucosamine Sulfate 2KCL
CAS No. 31284-96-5
Molecular Formula C6H13NO5
Molecular Weight 179.17
| | |
| --- | --- |
| Product Name | Glucosamine Sulfate 2KCL |
| CAS No. | 31284-96-5 |
| Molecular Formula | C6H13NO5 |
| Molecular Weight | 179.17 |
| Specification | 99% |
| Appearance | White Crystal Powder |
1.Glucosamine Sulfate can promote the effectiveness of the role of antibiotics, nutritional supplements for diabetes.
2.It can promote the body's synthesis of mucopolysaccharide and improve joint synovial fluid viscosity.
3.Glucosamine Sulfate as agent, instead of cortisol treatment of enteritis, it is used in the treatment of rheumatoid arthritis, hepatitis B, etc.
4.It can improve the metabolism of articular cartilage is conducive to articular cartilage repair, with significant anti-inflammatory analgesic effect.
5.It has effect on anti-cancer drugs, while they inhibit the bone marrow toxicity of smaller characteristics, melanoma, lung cancer, kidney cancer, etc.
It is a raw material for medicine that has assistant cure functions to rheumatoid arthritis, heart disease, pneumonia and fracture. Recently, it is found that D-glucosamine sulfate has good multifunction to absorb free radical, to resistant aging, to lose weight and to regulate the internal secretion.
It can be used in medical drugs and health-care products, mainly in repairing joint diseases, protecting joints and has analgesic effect when company by chondroitin sulfate. It also has supportive therapeutic efficacy in rheumatoid arthritis, heart disease, pneumonia and fractures, as well as multiple beneficial physiological effect in absorption of free radicals and anti-aging, losing weight and regulating internal secretion as discovered in recent years.
Items
Standards
Results
Appearance
White Crystallion Powder
Complies
Identification
A:Infrared Absorption
Complies
B:It Meets The Requirements Of The Tests
For Chloride And Sulfate.
Complies
C:The Retention Time In The Assay Corresponds To The Standard
Complies
D:In The Test For Content Of Sulfate,After
The Addition Of Barium Chloride TS a
White Precipitate Is Formed
Complies
Assay
98%-102%
99.65%
PH(2%,25°)
+50°~ +52°
+51.12°
Loss On Drying
≤1.0%
0.08%
Residue On Ignition
27%~ 29%
28.00%
Sulfate
15.5%~ 16.5%
15.90%
Heavy Metal
<10ppm
Complies
Arsenic
≤3ppm
Complies
Total Bacteria Count
<1000CFU/g
Complies
Yeast & Moulds
<100cfu/g
Complies
E.Coli
Negative
Complies
Particle Size
100% Through 80 Mesh
Complies
Items
Standards
Results
Delivery:Sea/Air Shipping & International Express
Shipping Time: 2-3 working days after payment
Package: 1-5kg/Aluminum foil bag, size: 22cm (Width)*32cm (Length)
15-25kg/Drum, size: 38cm (Diameter)*50cm (Height)
Storage: Kept away from strong light and heat.
Shelf Life: 24 months