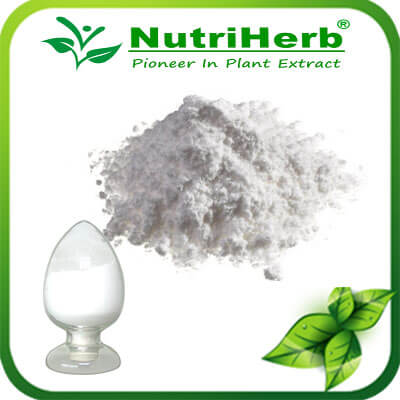 AdenosineTriphosphate
Adenosine triphosphate is the abbreviation of the English name. The structure of ATP molecules can be abbreviated as AP ~ P ~ P, where A representative of adenosine, P behalf of phosphate groups, ~ represents a particular chemical bond.
Features
Product name: Adenosine Triphosphate
Appearance :White powder
Cas: 56-65-5
Purity:98%
Product name: Adenosine Triphosphate
Appearance :White powder
Cas: 56-65-5
Purity:98%
Molecular weight :553.1595
MF: C10H16N5Na2O13P3
This product is a kind of coenzyme. To improve body metabolism, involved in
body fat, protein, sugar, nucleic acid and nucleotide metabolism, is also the main source of energy in the body.
Apply Cell Injury enzyme decline diseases. Animal tests on this product electrophysiology of myocardial cells plays a significant role, can inhibit the slow reaction of cells in calcium influx, blocking and prolonging atrioventricular conduction before the loop, large doses can still be blocked atrioventricular Way of reentry, with enhanced role of the vagus nerve, can be used supraventricular tachycardia.
It can be used in the disease caused by tissue injury and activity reduction of ecto enzyme , including heart failure, carditis, miocardial infarction, cerebral arteriosclersis, coronary sclerosis, progressive muscular atrophy , cerebral hemorrhage , chronic hepatitis, cirrhosis of liver and hearing handicap, etc
Product and Batch Information
Product Name:
ATP
Country of Origin:
P.R. China
Batch:
BNPA110225
Manufacture Date
Feb.25, 2011.
Analysis Date
Feb.25, 2011.
Report Date
Feb.27, 2011.
Item
Specification
Result
Test Method
Active Ingredeints
Assay
ATP≥95.0%
98.50%
Cph
Physical Control
Appearance
Should be white or off-white power or crystallization
Complies
Visual
Color
White
Complies
Visual
Odor
Odourless
Complies
Organoleptic
Identification
This product aqueous sodium salt flame reaction explicitly
Complies
Cph
This product should be infrared light absorption pattern contrast pattern unanimously
Complies
Cph
Complies
Complies
Cph
Complies
Cph
Sieve Analysis
100% pass 80 mesh
Complies
80 Mesh Screen
Loss on Drying
12% Max
9.68%
CPh
Ash
1% Max
0.91%
CPh
Solubility
In water, soluble in ethanol SanLvJiaWan or aether almost insoluble
Complies
CPh
Clarity
Clear and colourless
Complies
/
PH
2.5~5.0
3.1
/
Delivery:Sea/Air Shipping & International Express
Shipping Time: 2-3 working days after payment
Package: 1-5kg/Aluminum foil bag, size: 22cm (Width)*32cm (Length)
15-25kg/Drum, size: 38cm (Diameter)*50cm (Height)
Storage: Kept away from strong light and heat.
Shelf Life: 24 months