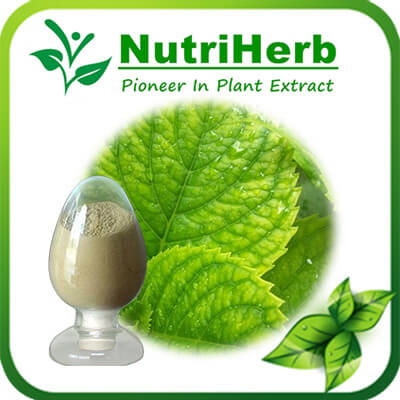 Morin
Mulberry leaf has a substance called 1-deoxynojirimycin that inhibits an enzyme in the intestinal tract (alpha-glucosidase) involved in the digestion of carbohydrates. Anthocyanidins contribute to the red or dark purple color of mulberry fruits.
Features
CAS No:480-16-0
Appearance:Yellow needle crystal Powder
Herb Sourse:Bark of Osage orange
Content:98%
Specification:98% by UV
| | |
| --- | --- |
| Name: | Morin hydrate |
| CAS No: | 480-16-0 |
| Appearance: | Yellow needle crystal Powder |
| Molecular Formula: | C15H10O7 |
| Molecular Weight: | 302.2357 |
| Herb Sourse: | Bark of Osage orange |
| Content: | 98% |
| Assay Method: | UV |
| Specification: | 98% by UV |
| EINECS No.: | 207-542-9 |
1.Reduce the high peak value of the postprandial blood glucose.
2.Promote ß cells to secrete insulin, and then advance the carbohydrate use of cells and the liver glycogen synthesis.
1.Improve the carbohydrate metabolism, and finally achieve the purpose of reducing the blood glucose.
2.Inhibit the multiplication of harmful bacteria and relieve the abdominal symptoms ofbowel sound.Exhaust and abdominal distention through increasing the acidity of intestinal contents,and to depress side effect in gastrointestinal.
3.Inhibit free-radicals and adjust immune system.
Items
Specification
Appearance
Brown Powder
Oder
Characteristic
Taste
Characteristic
Particle Size
100% through 80 Mesh
Loss on Drying
< 5.0%
Heavy Metals
< 20ppm
Arsenic(As)
< 2ppm
Lead(Pb)
< 2ppm
Assay
Extract Ratio
4:1
Total Plate Count
< 10,000cfu/G
Yeast & Mold
< 100cfu/G
E.Coli.
Negative
Salmonella
Negative
Delivery:Sea/Air Shipping & International Express
Shipping Time: 2-3 working days after payment
Package: 1-5kg/Aluminum foil bag, size: 22cm (Width)*32cm (Length)
15-25kg/Drum, size: 38cm (Diameter)*50cm (Height)
Storage: Kept away from strong light and heat.
Shelf Life: 24 months