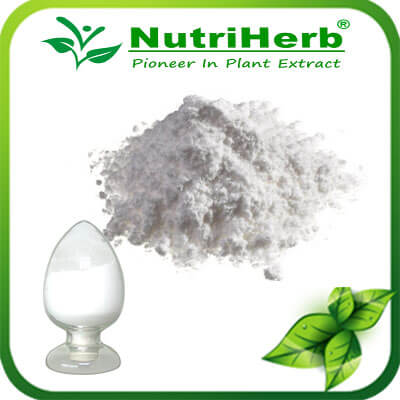 Argireline
Argireline is the trade name of Acetyl Hexapeptide-3, a synthetic anti-aging cosmetic ingredient derived from natural proteins Acetyl hexapeptide-3 is a synthetic anti-wrinkle cosmetics ingredient.
Features
Prouduct name: Argireline
CAS: 616204-22-9
Appearance:  White solid
Purity:  99.0%min
Prouduct name: Argireline
CAS: 616204-22-9
Appearance:  White solid
Purity:  99.0%min
1.Argireline reduces existing facial wrinkles.
2. Argireline is effective against the development of new wrinkles.
3. Argireline decreases the depth of facial wrinkles caused by the contraction of muscles from facial expressions, especially near the eyes and on the forehead.
1.Argireline is used in attempts to decrease the visible effects of aging by reducing the deep wrinkles and lines around forehead and eyes.
2.It can restore the adequate moisture needed to keep a health and beautiful skin and replenish the amount of skin lipids.
3.Argireline is a safer and milder alternative to botulinum toxin, that topically targets the same wrinkle-formation mechanism.
4.It can inhibit reactions that cause muscles to move to contract.
Item
Specifications
Results
Appearance
White to off white powder
Consistent
Identity by MS
888.42±1
889.0
Solubility
Soluble in water or 1% acetic acid
Conforms
pH
3.5~5.5
4.79
Amino Acid Composition
±10% of theoretical
Conforms
Peptide Purity (By HPLC)
≥ 95.0% by area integration
99.41%
Water Content(Karl Fischer)
≤ 5.0%
2.22%
Acetate Content
≤ 15.0%
5.57%
Assay
95~105%
99.3%
Conclusion
The results conforms with enterprise standards
Delivery:Sea/Air Shipping & International Express
Shipping Time: 2-3 working days after payment
Package: 1-5kg/Aluminum foil bag, size: 22cm (Width)*32cm (Length)
15-25kg/Drum, size: 38cm (Diameter)*50cm (Height)
Storage: Kept away from strong light and heat.
Shelf Life: 24 months